Who We Are
Charlotte Camera Club is a growing, active organization.
Our membership includes all levels of expertise and we welcome anyone who wants to share their interest and passion for photography.
The Charlotte Camera Club Board meets on the first Thursday of every month. See our Calendar for specific dates and locations. We welcome all comments and suggestions.

Officers and Board Members

President

Lorraine Shannon

Club member since 2010

Members at Large

George Ling

Club Member since 2011

Vice President

Lane Lewis

Club Member since 2015

Secretary

Lorraine Shannon

Club member since 2010

Gary Emord

Club Member since 2016

Treasurer
Larry Stoddard
Club member since 1988
Email

Colin Hiocking

Club Member since 2017

Past President / Webmaster
Deede Denton
Club member since 2009
Email
PSA Coordinators

Club Competition (QCC) Coordinator

Colin Hocking
Liz Johnson
John Pierce
Email
Gary Emord
David Warren
Jim Howard

Outings Coordinator

Facebook Coordinator

Ron Byram
Email
Robert Smyre
Email

Charlotte Camera Club Constitution
We invite you to read the Charlotte Camera Club Constitution to learn more about us.
---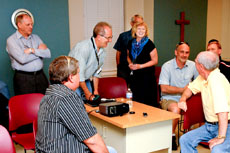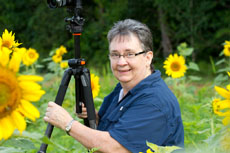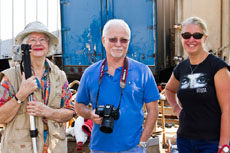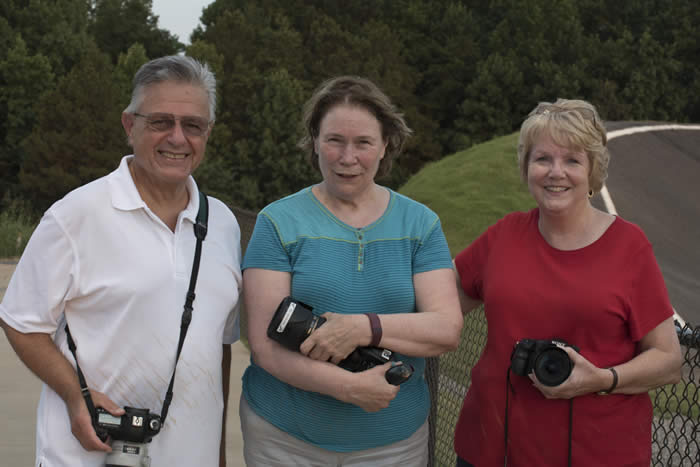 Photo Credits: Top: Lorraine Shannon
Pictured Bottom (L-R): Charlotte Observer Staff Photographer, Jeff Wilhelm, and members; Linda Harris at Draper WMA; Marilyn Frenkel, Sam Sydorick and Mary Roberts at Cline's Antiques; Rich Fiedorowicz, Phyllis Peterson & Gerry King at the BMX Outing